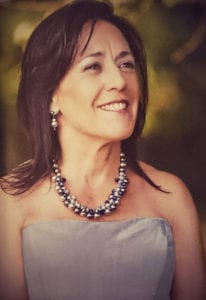 Treva Cooke
Experiential marketing is an industry that has always skewed female. It's not unusual to find entire event departments that are staffed and run by women. Yet despite this unique gender bias across many brand organizations and agency teams, woman-owned agencies are still few and far between.
Indeed, while many of the 100 agencies on Event Marketer's 2018 It List are run by women, only five are certified woman-owned businesses.
One of those is Volition, where one-time stay-at-home-mom Treva Cooke translated her formidable PTA fundraising skills into a career in experiential. Her first project: a Final Four activation for CBS that eventually segued into a Sports Illustrated 50th Anniversary Tour. As a freelancer, Cooke found herself becoming more and more frustrated that she was locked into the "doing process," but not part of the planning process. She was also seeing cost inefficiencies she felt she could fix, so she pitched a client to take over their sponsorship program, won the business, and
started the agency.
"I wanted to be able to control everything and I wanted to be able to look my client in the face when I sat down with them with a budget and say, 'This is what you can really expect for your money,'" Cooke says. "It was so liberating, because I knew I didn't have to have some sales guy go in there and pitch something and say, 'OK, now you produce it.' I wanted to get into this industry because I saw a gap between what clients are promised and what is delivered, and I wanted to change that."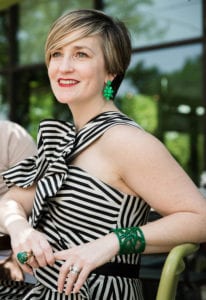 Tara Wilson
Today, Volition counts the American Heart Association, Google, Palantir Technologies, Salesforce and Uber as clients.
Nine-time marathoner and one-time Iron Man competitor Tara Wilson started her career as a financial advisor at Merrill Lynch, but a passion for owning her own business and a love of planning events led her into experiential. She knew that social events wouldn't scale in the way she wanted, so she shifted her focus to experiential marketing.
"I had built this great events company and we had this phenomenal skill set and reputation, but[focusing on experiential] allowed me to grow in scale and leverage my interest in metrics and marketing efforts, and the ability to work with major international brands," she says.
Tara Wilson Agency stepped out for the first time in 2015 with one employee and no clients. Today, the agency is a two-time Inc. 5,000 company, Nike, Samsung and ESPN are clients, and Wilson's alma mater, Auburn University, named her Entrepreneur of the Year in 2017.
Donna Graves always knew she wanted to be in marketing but she got bit by the experiential bug while working in Washington, D.C., on a charity tennis tournament. The project led her into a marketing role with Club Med where, at the age of 28, she became the youngest vice president and the first female American vice president in the company's history. While working at RPMC years later she met Kae Erickson, who would become her business partner, and the two started NCompass International in 2003 with Best Buy as their first client.
Donna Graves
"I saw experiential was going to be the future," says Graves. "I realized that we had to change, we had to move with the times, we had to be ahead. And that has been a philosophy we've had here from the beginning. And I believe our clients always feel that. We're used to being the ones to break through new barriers and try new things before it becomes the norm."
Today, Graves counts Activision, Toyota and, yep, Best Buy as clients and credits her agency's "no asshole" rule for the agency's culture and success. She's optimistic that other women can—and will—create their own paths, too, given the opportunity.
"I think that we have made great strides," says Graves. "Women need to continue to be great role models, to show how it can be done appropriately, to groom and to mentor, and to give women an opportunity."
What else can entrepreneurial women in the industry learn from Cooke, Wilson and Graves? Here are 13 of their secrets to success.
---
---
1. EMBRACE YOUR FEARS
Starting your own business can be downright terrifying, but you have to lean into the fear. Graves and partner Erickson lived by the saying, "Jump and the net will appear," when they started NCompass. "If you say it out loud enough you start to believe it," says Graves. "You can't succeed unless you open your eyes to the failures and the fears."
2. BRAND YOURSELF
The bar is high when you're marketing to marketers, so don't skimp on the branding or the marketing materials. "For me, it's highly important that every interaction a prospective client has with our brand feels like an experience," says Wilson. "Our team has worked really hard to come up with great marketing materials. If you receive something in the mail from us, it feels like an experience to open it and engage with it." Case in point: Wilson's business cards are embedded with a hidden chip that opens a secret website for prospective clients.
3. TRUST YOUR VOICE
Many women struggle with making themselves heard and don't realize it's their own insecurities preventing them from finding their voice. Trust you have something important to say, and say it. "Many times, I was the only woman in the room, and I think that I had to force myself to speak up," says Cooke. "It wasn't because everyone in the room was trying to intimidate me, it was because I was intimidating myself."
4. KNOW YOUR STUFF
There's just no substitute for knowing your stuff, especially for agency owners. "You have to know what you're talking about and you have to understand that people are putting their livelihood and their careers in your hands," says Graves. "So, you'd better be ready, prepared, and really understand the subject matter so you can give advice that you feel confident about when you're saying it, and when you're executing it."
5. DIVIDE AND CONQUER
Many woman-owned agencies are built on partnerships that enable one partner to focus on business while the other focuses on creative. Those going it alone find the most success when they stay in their lane. "I brought in talent to focus on the creative, because I know I'm good at focusing on sales," says Wilson.
6. LOVE YOUR CLIENTS
Long-term client relationships are the key to any agency success story, and woman-owned agencies are no different. Developing the right client base, and knowing when to pass on a project or walk away from a client relationship, is key. "The chemistry has to be the same," says Graves. "You have to like each other and trust each other. And sometimes not every client is right for every agency. If it doesn't feel right, don't pursue it—on both sides."
7. DELEGATE OFTEN
This can be a tough one for women, but ladies—get over yourself. Ask for help and delegate responsibilities to your team. "It could be about control or it could be about this need to maybe seed your ego, the 'Hey, I can take it all and I can handle it all,'" says Wilson. "But it's a tricky path. I've been an entrepreneur for a long time now, and I've learned to let go of that. If you're the smartest person in the room, then you're in the wrong room. I am not capable of doing everything and all things."
8. USE YOUR PARENTING SKILLS
Yep, you read that right. Women with kids have an advantage when it comes to running a business. Raising kids is, after all, like running a three-ring circus—on no sleep. "Being a mother empowered me," says Cooke. "Having to deal with other personalities all the time, having to put your own needs in the back and other people's needs forward. Women should not look at [motherhood] as a detriment to their success—you learn a lot being a mom about great time management, detail skills and you also gain a different perspective."
9. BE KIND
It's a simple concept that can get lost in the chaos of a live activation. It can also be misinterpreted as weakness among many female business owners when, really, it's a competitive advantage. "You have to be strong, yet set a tone," says Graves. "There's a way of being extremely effective, but also remaining calm and respectful and kind."
10. DON'T LEAD WITH THE WOMAN CARD
Woman entrepreneurs often stand out just by being the only woman in the room. Sometimes it's best to leave your chromosomal differences out of the conversation.
"I don't lead with, 'I'm a woman entrepreneur,'" says Wilson. "I see myself as an entrepreneur who happens to be a woman."
11. LEVERAGE YOUR NURTURING SIDE
Many women in events force themselves to suppress their nurturing instincts because they think they're not valuable in a business context. Successful woman-owned agencies have found the exact opposite to be true. "Naturally, women can be nurturing, and I think that is valuable in developing client relationships," says Wilson.
12. BE A GOOD LISTENER
Another skill women tend to be good at? Listening. And not listening to talk—really listening. "People want to be heard and clients want to be understood. And they want to feel like you are their partner and you're hearing them, and I think women do that so well," says Wilson.
13. FAIL FAST AND MOVE ON
As agency owners, you'll win some and you'll lose some. Successful woman-led agencies don't dwell on it. "You're not going to get anywhere by doing what everybody else is doing. So, really, embrace your fears and rejections, and turn those into drive," says Graves. "Take the criticisms as an opportunity to learn. Don't get bitter, just get better."
*This article was originally published in 2019 and is updated periodically
The post Women in Events: 13 Tips for Starting and Running a Woman-Owned Agency appeared first on Event Marketer.
This content was originally published here.